Cold Plates, Assemblies - Thermal Design & Manufacturing
Koolance is an ISO 9001 and ISO 14001 certified company with 20 years of thermal design and manufacturing experience. Manufacturing processes available from Koolance include:
Anodizing
Assembly and Coolant Filling
Brazing
CNC Milling
Die Casting
EDM
Electroplating
Etching
Extrusion
Forging
Injection Molding
Inspection
Performance and Reliability Testing
Welding and Cutting (Laser, Plasma, Ultrasonic)
Request Custom Quote
Cold Plates
Koolance manufactures a wide range of proprietary cold plates, from microfin designs for 10mm square thermal electric coolers to 1 meter-long ultraviolet LED arrays. Cold plates can be traditionally assembled with o-rings and screws, or brazed. Brazing is particularly beneficial for low-profile cold plates, but must be carefully performed to prevent distortion.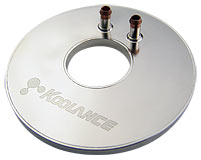 Circular UV LED Array Cold Plate: This brazed copper model is just 10mm thick with barbs for 4mm ID tubing.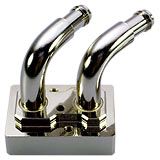 Brazed Custom Cold Plate: For a proprietary semiconductor, Koolance constructed this nickel-plated copper cold plate. Custom stainless steel barbs were brazed to the water block during manufacturing, ensuring a leak-free design without any gaskets or assembly screws.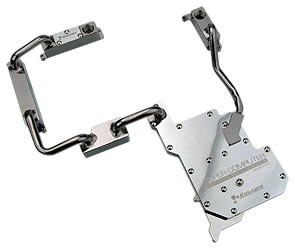 Mainboard Cold Plate: This specialized cold plate was developed for the ASUS P6T7 WS SuperComputer motherboard. It involves five separate cold plates connected with welded copper pipes.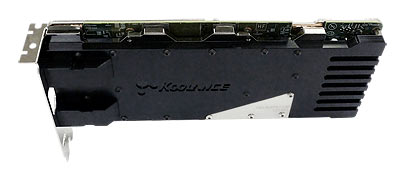 Intel Xeon Phi Coprocessor Cooling: Koolance designed this cold plate for a large university's super computing cluster. Construction is nickel-plated copper with a POM acetal top. Fittings are provided on the mounting bracket.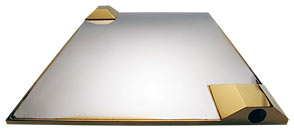 Electric Vehicle Motor Controller: This gold-plated copper and stainless steel brazed cold plate was designed for an electric car's motor controller.
Assemblies
Cooling systems can be supplied as drop-in assemblies, arriving pressure tested and filled with coolant. Below are examples of specialized components Koolance has made for a variety of industries.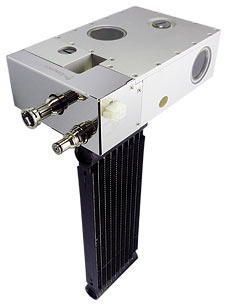 Multi-Directional Cooling System: For a special electronics cooling application, Koolance worked closely with a customer to design and manufactured this liquid cooling system.
Using a brazed aluminum heat exchanger and CNC machined reservoir and housing, it provides multi-directional operation by way of an automatic rotating inlet and priming pump.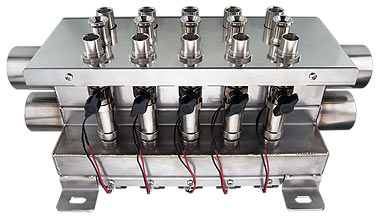 Stainless Steel Manifold: This welded SUS manifold module was designed for a specialized datacenter server cabinet. Each inlet/outlet has an adjustable valve and LED display for balancing individual loop performance where pressure is not well regulated.
Components slide into the manifold using specialized Koolance blind-mating quick connect shutoff fittings.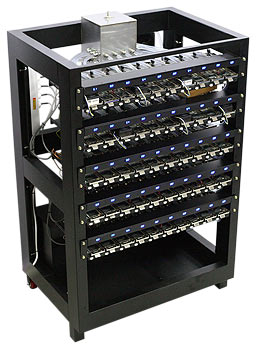 Hot-Swappable Pump Testing Rack: Koolance produced this stress test rack to validate flow rate performance of up to fifty PMP-400 pumps at a time. Pumps are hot-swappable with a convenient mechanical "pop-out" lever. Each pump's flow rate is displayed in front for verification.