EXT-440CU Liquid Cooling System, Copper


SKU:
EXT-440CU
Availability:
Out Of Stock
Price:
| | |
| --- | --- |
| | 1 at $274.99 |
| | 2 at $267.96 |
| | 5 at $260.93 |
| | 10+ at $253.91 |
Add Attachment Strap?
Add Coolant?

Add Tubing?

Add Fittings?

The EXT-440 is Koolance's most compact external cooling system. It uses a PMP-300 pump, copper core heat exchanger, and a high-speed 108CFM 120mm fan. A RoHS-compliant version is available. A side-mountable bracket kit is also available.
Radiator fan speeds adjust automatically, or with 10 manual levels
Manual pump speed adjustment
Variable temperature alarm with shutdown relay based on 3 independent sensors
Auto-cycle or static display of all connected temperature sensors
Variable safety shutdown temperature
Blue reservoir LED lighting
Powered from a computer's 12V supply (110/220 VAC available with separate adapter)
Single high-speed 120mm radiator fan
Optional attachment strap for systems "on the go"
General
Weight
5.50 lb (2.49 kg)
Max Pressure @ 25°C
2kgf/cm2 (28.5psi)
Max Temperature
60°C (140°F)
Cooling Systems
Display Type
LED
Fans
1 x 120mm (108CFM); 140mm optional
Internal Pump
PMP-300 @ 12V
Power Source
12 VDC (110/220 VAC with Separate Adapter)
Radiator
Brass/Copper
Temperature Sensors
10K Thermistors
Dimensions
Diagrams / Models
(See Files Tab for Diagrams and 3D Models)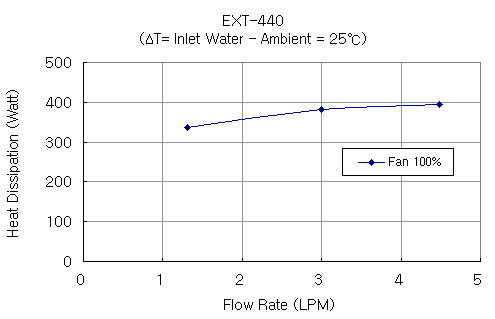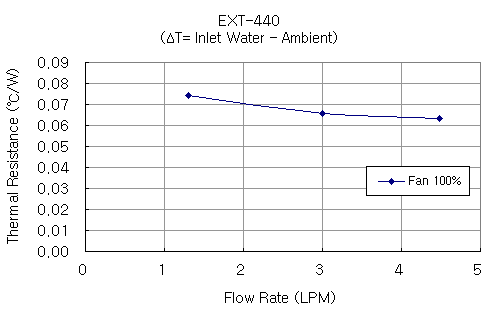 Liquid Coolants
Koolance's product warranty does not cover the use of 3rd-party coolants, coolant additives, or corrosion. Koolance LIQ-702 or LIQ-705 coolants are strongly recommended to help avoid issues with mixed metals or biological growth. Additionally, do not use aluminum with bare (unplated) copper or bare (unplated) brass in the same system. Do not use silver with nickel in the same system.