Cooling 101: Water Blocks
Water Blocks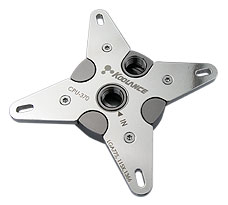 Although the CPU Cooler is a critical component in every system, it is not solely responsible for performance. Efficiency is relative to the entire collection of components in a liquid cooling system, so altering something as little as air flow over the radiator can actually affect how well a CPU Liquid Cooler operates.
Materials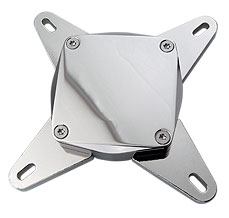 Copper is the most practical metal to use in a liquid cooler cold plate. It provides a very high degree of thermal conductivity and is abundant at reasonable cost. Koolance CPU blocks are made of solid, high-density copper to remove imperfections and to increase thermal conductivity. To help resist corrosion and avoid discoloration, they are then plated in nickel.
Unlike a fan and heat sink, a liquid cooler does not need to be completely made of metal. Only the areas between the heat source (such as the CPU) and liquid pass significant amounts of heat.
Some Koolance water blocks are polymer-based, relying on a state-of-the-art ultrasonic process which combines the "cover" around a solid copper cold plate. This material can withstand temperatures well beyond a typical semiconductor (up to 200°C, actually), and its light construction adds virtually no weight to the cooler.
Efficiency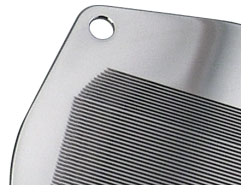 The internal design of a CPU Cooler is everything. Poorly designed water blocks are less efficient. Koolance CPU cooling blocks utilize a highly efficient microfin design which significantly increases thermal transfer.