HXP-193 Compact Plate Heat Exchanger, Rev.2
Part No. HXP-193
This product is archived and displayed for information only. It is no longer available for purchase.

Released: 23 October 2009
Plate heat exchangers provide highly efficient heat transfer between two liquids without allowing them to mix. They are ideal for managing coolant pressure differences, and for isolating sensitive equipment from potentially damaging liquids. Koolance plate heat exchangers are among the most compact and cost effective available.

The HXP-193 is made of copper-brazed stainless steel and plated externally in nickel. A detachable heavy steel mounting bracket and screws are included. G 3/8 BSPP threads.
Heat Transfer: 4.0 kW (13,600 BTU/hr) (@5LPM, Delta between inlets = 20°C)
Design Pressure: 15kgf/cm2 (213 PSIG)
Design Temperature: -100°C (-148°F) min, 200°C (392°F) max
Number of Plates: 12
Channel Plate Material: SUS304 Stainless Steel
Brazing Material: Copper
General
Weight
2.50 lb (1.13 kg)
Fitting Thread
G 3/8 BSPP
Max Pressure Tolerance @ 25°C
20kgf/cm2 (284.5psi)
Max Temperature Tolerance
200°C (392°F)
Wetted Materials
SUS304, Copper, Nickel
Dimensions
Diagrams / Models
(See Files Tab for Diagrams and 3D Models)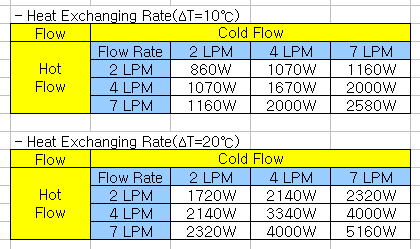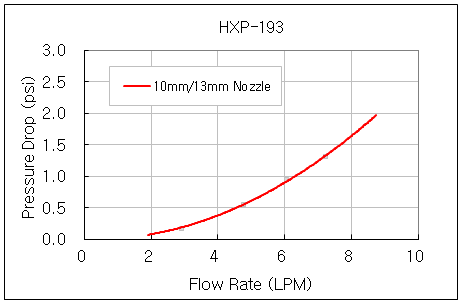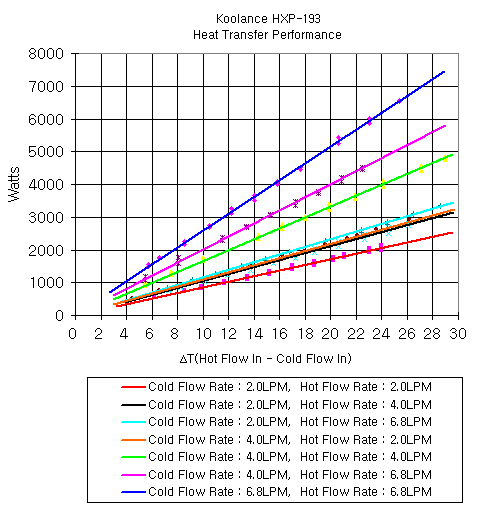 Liquid Coolants
Koolance's product warranty does not cover the use of 3rd-party coolants, coolant additives, or corrosion. Koolance LIQ-702 or LIQ-705 coolants are strongly recommended to help avoid issues with mixed metals or biological growth. Additionally, do not use aluminum with bare (unplated) copper or bare (unplated) brass in the same system. Do not use silver with nickel in the same system.