Radiator, 4x120mm 18-FPI Aluminum
Part No. HX-1320
This product is archived and displayed for information only. It is no longer available for purchase.

Released: 03 January 2008
The HX-1320 provides an approximate 1300W of added heat dissipation when coupled with four 120mm fans. Vertical (perpendicular) G 1/4 BSPP (parallel) thread fitting sockets. Four 0.28" (7mm) long and sixteen 1.4" (35mm) long mounting screws are included. Dual pass, 15mm (0.59") fan hole spacing.
General
Weight
3.75 lb (1.70 kg)
Wetted Materials
Aluminum
Radiators
Fan Capacity
4 x 120mm
Fins Per Inch (FPI)
18
Dimensions
Diagrams / Models
(See Files Tab for Diagrams and 3D Models)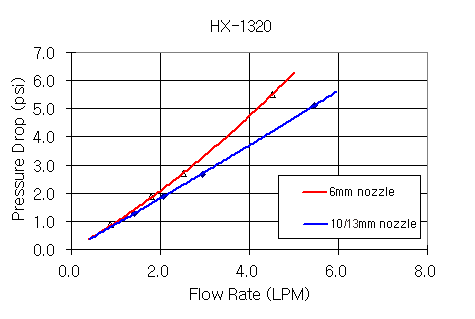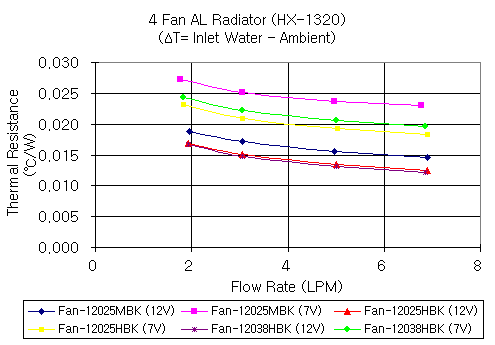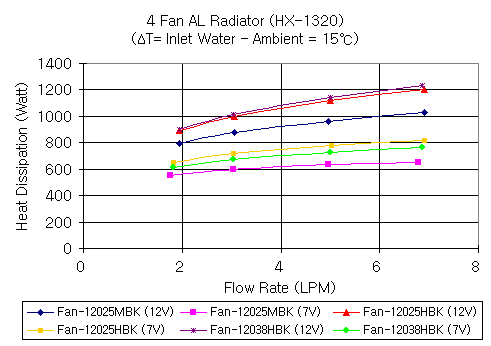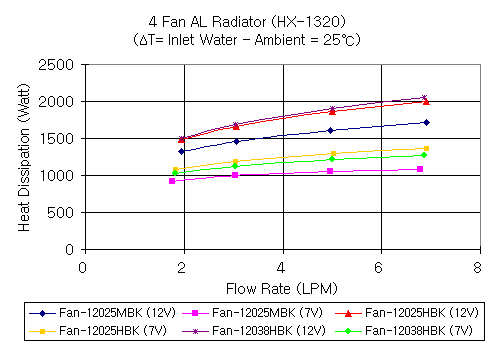 Liquid Coolants
Koolance's product warranty does not cover the use of 3rd-party coolants, coolant additives, or corrosion. Koolance LIQ-702 or LIQ-705 coolants are strongly recommended to help avoid issues with mixed metals or biological growth. Additionally, do not use aluminum with bare (unplated) copper or bare (unplated) brass in the same system. Do not use silver with nickel in the same system.