EX2-755 Computer Liquid Cooling System, Rev1.3
Part No. EX2-755
Out Of Stock
Add Related Products
Coolant

BSPP Fittings

EX2-755 is an ambient liquid cooling system designed with features for computer cooling. This model contains a dual x 120mm fan aluminum radiator, providing roughly 590W of cooling with a 25°C ambient delta. Just add tubing, fittings, coolant, and connect to your cold plate(s).
Cooling capacity: 590W (2013BTU/hr) with 25°C liquid-ambient delta @ 4LPM
Radiator fan speed: automatic based on temperature, or 10 manual levels
Pump: 10 manual speed levels, up to 4LPM (1GPM)
Adjust audio alarm based on 3 included temperature sensors
Relay trigger can be configured as NO or NC and adjusted based on temperature
Power input: 12VDC (via computer Molex plug), or 110/220VAC with separate adapter
Reservoir capacity: 157ml (5.3 fl oz)
G 1/4 BSPP threads on back for fittings
General
Weight
8.00 lb (3.63 kg)
Fitting Thread
G 1/4 BSPP
Max Pressure Tolerance @ 25°C
2kgf/cm2 (28.5psi)
Max Temp. Operating Tolerance
60°C (140°F)
Min Temp. Operating Tolerance
0°C (32°F)
Noise (dBA)
33-45
Cooling Systems
Cooling Capacity
590W (2013BTU/hr) @ 25°C liquid-ambient (25°C dT)
Display Type
LED
Max Flow Rate (10-13mm ID)
4LPM (1GPM)
Max Power Consumption
20W
Max Static Pressure (10-13mm ID)
0.3kgf/cm2 (4.2psi)
Power Source
12 VDC (110/220 VAC with Separate Adapter)
Radiator
Aluminum, 2 x 120mm fans
Temperature Sensors
10K Thermistors
Dimensions
Diagrams / Models
(See Files Tab for Diagrams and 3D Models)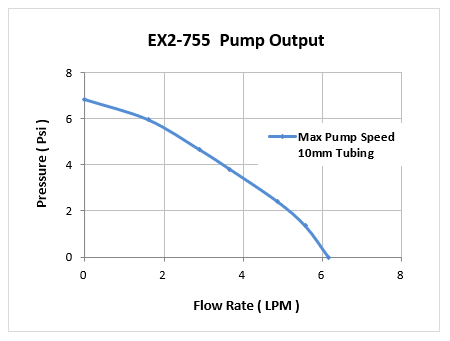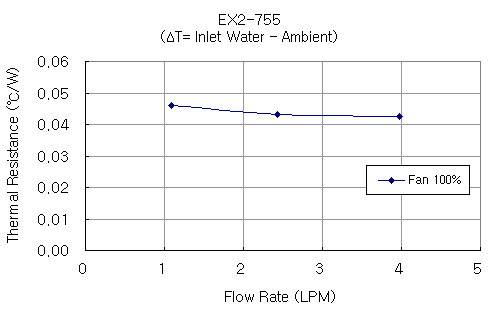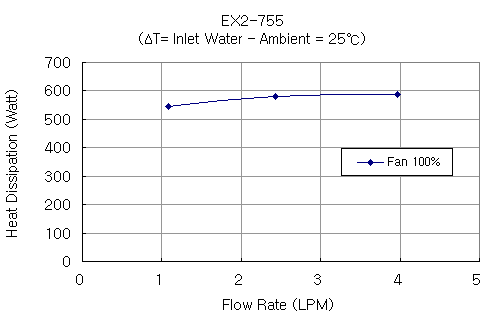 Liquid Coolants
Koolance's product warranty does not cover the use of 3rd-party coolants, coolant additives, or corrosion. Koolance LIQ-702 or LIQ-705 coolants are strongly recommended to help avoid issues with mixed metals or biological growth. Additionally, do not use aluminum with bare (unplated) copper or bare (unplated) brass in the same system. Do not use silver with nickel in the same system.