HD-70 Cold Plate for 2.5in Hard Drives, 102mm x 100mm (4in x 3.9in)
Part No. HD-70
This product is archived and displayed for information only. It is no longer available for purchase.

Released: 29 October 2014
The Koolance HD-70 is a double-sided water block for up to two 2.5-inch SSD or notebook hard drives (not included). Drives can be oriented with data/power connections facing with or away from the hose fittings, and are secured with anodized aluminum brackets. The water block is the width of a traditional 3.5-inch hard drive and is mounted with screws on the sides.
Fitting threads are G 1/4 BSPP. Cold plate materials are nickel-plated brass, and the body is acetal.
General
Weight
1.12 lb (0.51 kg)
Max Pressure Tolerance @ 25°C
2kgf/cm2 (28.5psi)
Max Temperature Tolerance
80°C (176°F)
Wetted Materials
Nickel-Plated Brass, POM Acetal, EPDM
Dimensions
Diagrams / Models
(See Files Tab for Diagrams and 3D Models)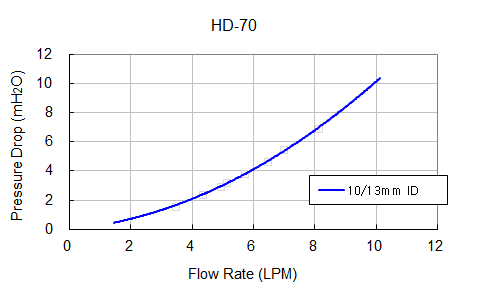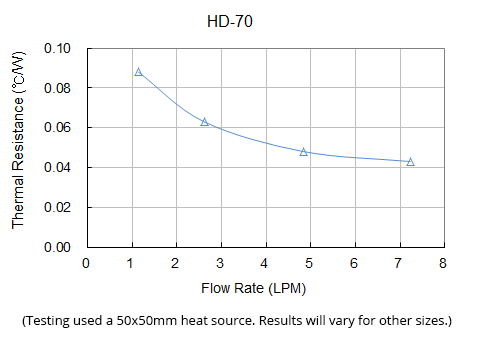 Liquid Coolants
Koolance's product warranty does not cover the use of 3rd-party coolants, coolant additives, or corrosion. Koolance LIQ-702 or LIQ-705 coolants are strongly recommended to help avoid issues with mixed metals or biological growth. Additionally, do not use aluminum with bare (unplated) copper or bare (unplated) brass in the same system. Do not use silver with nickel in the same system.