INS-FM16 Coolant Flow Meter
Part No. INS-FM16

In Stock
Fedex orders placed now will ship on April 3rd.
Koolance's inline flow meters provide electronic indication of real-time coolant flow rate. Internal LEDs can be illuminated with optional components described below. G 1/4 BSPP fitting threads, and primary materials are nickel-plated brass and acrylic. Approximate read range is 0.5-15 LPM (7.8-238 GPH). Wire length is approximately 19" (48cm).
Koolance DCB-FM01 or CTR-KSM100 can be used to display the flow rate, if not connected to a compatible Koolance cooling system.
Flow Meters
Accuracy (Approx.)
+/-5%
Flow Rate Range
0.5-15 LPM (7.8-238 GPH)
General
Weight
0.23 lb (0.10 kg)
Fitting Thread
G 1/4 BSPP
Max Pressure Tolerance @ 25°C
2kgf/cm2 (28.5 psi)
Max Temperature Tolerance
70°C (158°F)
Min Storage Temperature (*No Freezing)
0°C (32°F)
Wetted Materials
Nickel-Plated Brass, Brass, PMMA Acrylic, Stainless Steel, POM Acetal, Plastic, SmCo5
Dimensions
Diagrams / Models
(See Files Tab for Diagrams and 3D Models)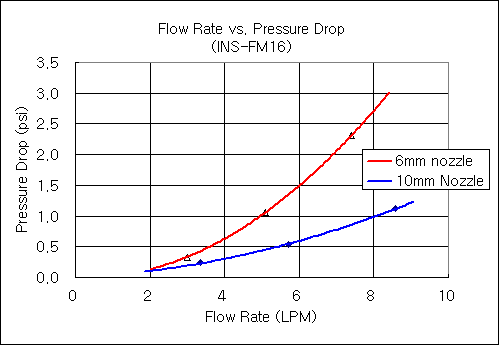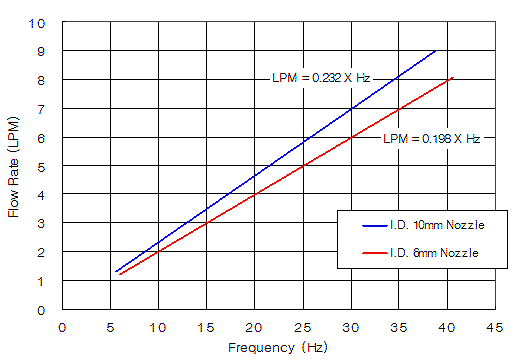 Liquid Coolants
Koolance's product warranty does not cover the use of 3rd-party coolants, coolant additives, or corrosion. Koolance LIQ-702 or LIQ-705 coolants are strongly recommended to help avoid issues with mixed metals or biological growth. Additionally, do not use aluminum with bare (unplated) copper or bare (unplated) brass in the same system. Do not use silver with nickel in the same system.