GPU-200 Cold Plate, 45mm x 45mm (1.8in x 1.8in)
[Replaced By PLT-UN45P]
Part No. GPU-200
This product is archived and displayed for information only. It is no longer available for purchase.

Released: 28 November 2007
The GPU-200 is a general-purpose block with a square peg array internal structure. The cooling area footprint is 45mm x 45mm (1.8in x 1.8in). Materials include a copper cold plate, brass top, anti-corrosive nickel plating, and EPDM o-ring. G 1/4 BSPP (parallel) thread.
The included bracket adjusts for diagonal mounting hole distances from approximately 65mm to 124mm (2.56in to 4.9in).
Cold Plates
Flow Resistance @ 5LPM (10-13mm ID)
0.049kgf/cm2 (0.7psi)
Thermal Resistance @ 5LPM (Approx.)
0.07°C/W
General
Weight
0.50 lb (0.23 kg)
Fitting Thread
G 1/4 BSPP
Max Pressure Tolerance @ 25°C
10kgf/cm2 (142.2psi)
Max Temperature Tolerance
100°C (212°F)
Wetted Materials
Nickel-Plated Copper, Nickel-Plated Brass, EPDM
Dimensions
Diagrams / Models
(See Files Tab for Diagrams and 3D Models)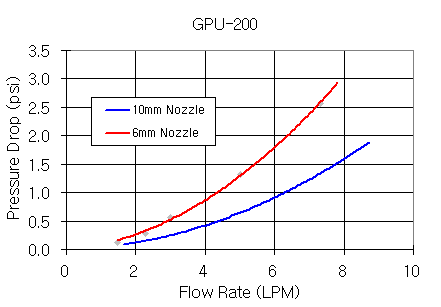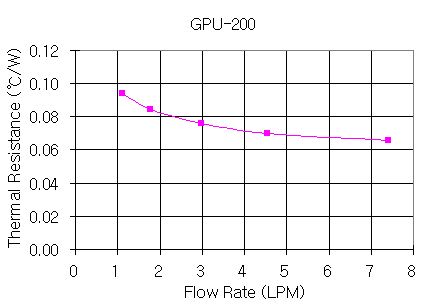 Liquid Coolants
Koolance's product warranty does not cover the use of 3rd-party coolants, coolant additives, or corrosion. Koolance LIQ-702 or LIQ-705 coolants are strongly recommended to help avoid issues with mixed metals or biological growth. Additionally, do not use aluminum with bare (unplated) copper or bare (unplated) brass in the same system. Do not use silver with nickel in the same system.